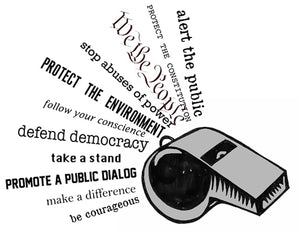 Details:
18" x 14"

3-color
heavy weight acid free paper
signed, unnumbered, Screen printed

From the artist:
A print that celebrates whistle blowers worldwide. Inspired by everyone from Daniel Ellsburg to Edward Snowden, from the anti-nuclear whistle blowers to the anti-war whistle blowers. Your courage has changed the world for the better.
-JustSeeds.Org